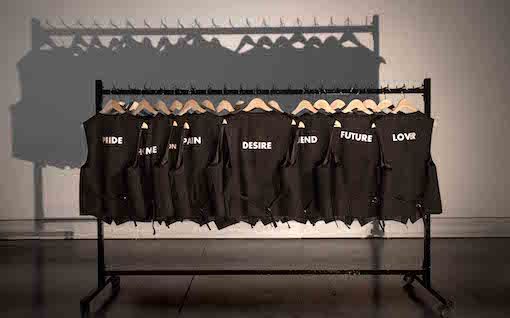 June 30–August 12, 2016
Tel Aviv, Israel
Jerusalem born artist Einat Amir is a multi disciplinary artist. She received her MFA in Visual Arts from Columbia University in 2009.
Einat Amir is deeply interested in contemporary socio–political issues with psychoanalytic leanings.  She efficiently sets reality against fiction and allows the viewers to take the responsibility of setting their own limits, by creating choices for them to be confronted with. 
Amir's work has been shown at; PS1 Contemporary Art Center New York, PERFORMA13 New York, Palais De Tokyo Paris, Istanbul Museum of Modern Art Turkey, Whitechapel Gallery London, The Kitchen New York, Museum of Contemporary Art in Roskilde, VOLTA Basel, VOLTA NY, Scaramouche Gallery New York, Winzavod Art Center Moscow ,Bergen Kunsthall Norway, Dallas Contemporary Art Center Texas, Herzliya Museum of Contemporary Art Israel; Haifa Museum of Art Israel , Bat Yam Museum of Art Israel, CareOf gallery Milan, Fondation d'entreprise Ricard Paris, MLAC Rome, Lilith Performance Studio Malmö and Digital Art Center Hulon, among other venues.