Memphis, TN
June 1st - August 20th, 2015
New Media/Video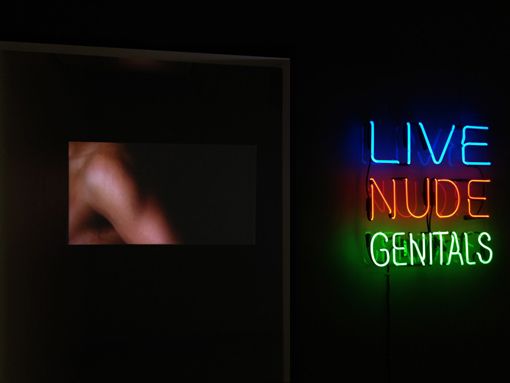 Madsen Minax  was born and raised in rural Northern Michigan and has called Chicago a home base for the last 12 years. Madsen received a BFA from the School of the Art Institute of Chicago in 2005, an MFA from Northwestern University in 2012, was a Core Fellow at the Museum of Fine Arts, Houston, from 2012-14, and a resident at the Skowhegan School of Painting and Sculpture in 2014.

Through interests in the occult and cosmology, dreams and fantasy, erotics and, social justice, works probe fundamental concerns with notions of be/longing and the politics of dis/identification and desire, interrogating moments of transformation: areas of risk between erotics and violence, youth and adult, male and female, attraction and repulsion, inception and termination. (Or something like this).

While rooted in Chicago, Madsen toured the United States as part of the music performance project Actor Slash Model between 2006-2011, co-founded the Threat Level Queer Shorts screening series, which ran in Chicago and New York from 2008-2010, and performed with the Homoticons from 2009-2011. Hiz works have screened and exhibited at spaces including Lincoln Center (NYC), The Public Library of Amsterdam, Issue Project Room, Brooklyn, The British Film Institute, REDCAT, and DiverseWorks, Houston, earning awards from Transcreen Film Festival Amsterdam, the Denver Underground Film Festival, Philadelphia Independent Film Festival and others. Additionally Madsen's films have aired on PBS (2013), CBC (Canada) (2009) and FreeSpeech TV (2012).

Madsen is currently a visiting instructor at the University of Memphis.