Chicago, IL
May 20th - August 10th, 2015
Painting/Mixed Media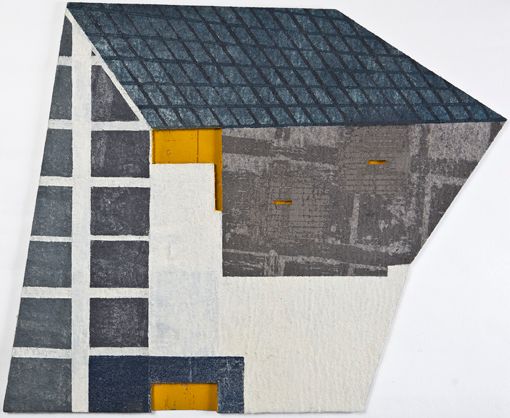 My work explores architecture's relationship to cultural identity, social hierarchy, and psychological space. I often incorporate the exhibition environment itself into an ongoing phenomenological discourse that focuses on our subjective experience of architecture.
As a child of immigrant parents who arrived in the United States as refugees, ideas of home and dislocation have always been compelling to me. Born in Latvia and Lithuania, my parents spent many years after the end of the Second World War in displaced-person camps in Germany before they were allowed to emigrate to the United States. My family's displacement is part of a long history of uprooted peoples for whom the idea of "home" is contingent, in flux, without permanent definition and undermined by political agendas beyond their control. Perhaps as a result, I am fascinated by the language of spatial relationships and by the impact of architectural form and structure on the psychology of the human environment.