New York, NY
February 11th - May 8th, 2015
Printmaking/Painting/Photography/Mixed Media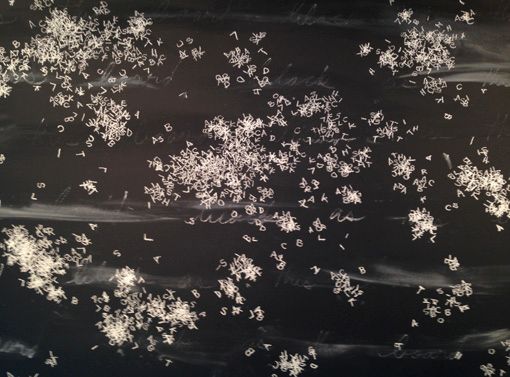 Bethany Collins is interested in the unnerving possibility of multiple meanings, dual perceptions and limitlessness in the seemingly binary as a way to address matters of identity and race through the prism of language. She considers her work deeply rooted in and affected by the history and memory of the South, however, after living in Albuquerque, NM for two years Harlem, NY for one year, she recognizes the increasingly prominent role place seems to play within her work and practice. The artist earned her BA in Studio Art from the University of Alabama and her MFA from Georgia State University. She has been a resident at the Arts Exchange Gallery (Atlanta, GA), the Studio Museum (Harlem, NY) and Arquetopia, Inc. (Puebla, Mexico). She has exhibited her work widely at venues such as the Flint Institute of Art, (Flint, MI), the Santa Monica Museum of Art (Santa Monica, CA) and the Museum of Arts & Sciences (Macon GA).