New York, NY
March 1st - June 1st, 2014
Performance/Sculpture/Architecture/Photography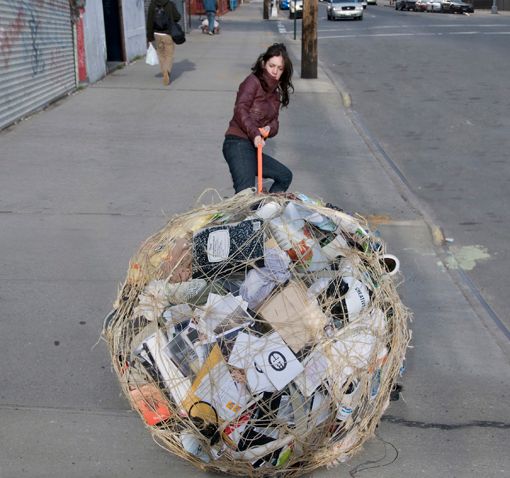 Mary Mattingly is a New York City-based artist whose work has been supported by the James L. Knight Foundation, Eyebeam Center for Art and Technology, Yale University School of Art, the Harpo Foundation, NYFA, the Jerome Foundation and the Art Matters Foundation, among others. Mattingly has been featured in Art in America, Artforum, Dwell, China Business News, The New York Times, New York Magazine, Financial Times, New Yorker, The Wall Street Journal and the Village Voice. Mattingly's efforts have also been covered by BBC News, MSNBC, Fox News, and on Art21's New York Close Up series.
The artist merges performance, sculpture, architecture and photography to address issues of home, migration, cartography and living systems. She creates photographs and sculptures that depict future and obscure landscapes, makes wearable sculpture, "wearable homes," and ecological installations. Her work has been exhibited at the International Center of Photography, the Seoul Art Center, the Bronx Museum of the Arts, the New York Public Library, deCordova Museum and Sculpture Park in Massachusetts and the Palais de Tokyo. Mattingly participated in smARTpower: an initiative between the U.S. Department of State and the Bronx Museum of the Arts as artist-ambassador to the Philippines.
http://www.marymattingly.com
http://www.flockhouse.org