Brooklyn, NY
September 3rd - November 21st, 2014
Installation/Sculpture/New Media/Printmaking/Painting/Mixed Media/Participatory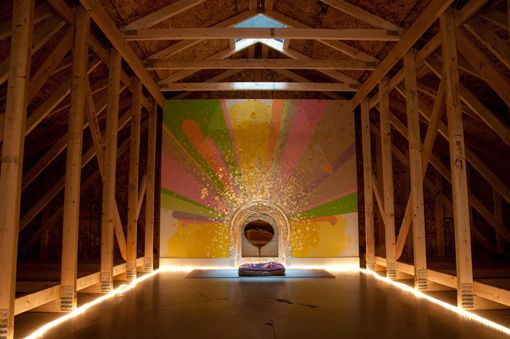 For Heather Hart, objects hold stories that are relative rather than objective and depend wholly on the viewer's act of reading to give them value: i.e. an object's truth is the unique echo that viewers find when reading a re-contextualized object. To stir these echoes and activate these inherited forms, Hart makes environments that direct viewers to become participants. She is interested in generating a memory of an experience, giving the viewer some responsibility in the art viewing process and creating something that lasts longer than the initial interaction itself. A former artist-in-residence at numerous organizations such as the Skowhegan School for Painting and Sculpture in Madison, Maine and the Santa Fe Art Institute in New Mexico, she has also received grants and fellowships from NYFA and the Gottlieb Foundation, among others. Her work has been included in a variety of publications, and she has exhibited worldwide at venues such the Socrates Sculpture Park (Queens, NY), the Whitney Museum of Art (NY, NY), Rush Arts Gallery (NY, NY) and the Museum of Art and Craft in Japan. The artist received her BFA from the Cornish College of Arts and an MFA from Rutgers University.