Jamaica Plain, MA
January 3rd - March 27th, 2013
Painting and Drawing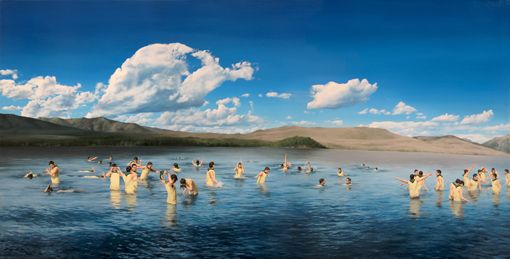 Cobi Moules lives and works in Boston, Massachusetts. He received a MFA in 2010 from The School of Museum of Fine Arts and Tufts University. In 2004 he received a BFA from San Jose State University. Recent awards include the Ruth and Harold Chenven Foundation Grant, SMFA Traveling Fellowship, Vermont Studio Center Fellowship, Blanche E. Colman Award and a Joan Mitchell MFA Grant. His work has been exhibited nationally including Platform Galley in Seattle, Ogunquit Museum of American Art, Lyons Wier Gallery and CUE in New York, Foster Gallery in Dedham, MA and Carroll and Sons Gallery in Boston, MA.