Brooklyn, NY
January - March, 2012
Printmaking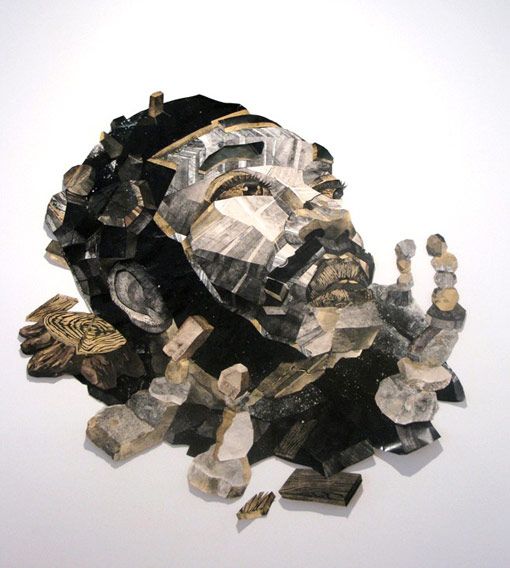 Yashua Klos challenges mainstream notions of masculinity and vulnerability with woodblock prints and paintings that examine masculine identity within the cultural context of his upbringing on the South Side of Chicago. The angular shapes and geometric planes in his work imbue the iconography with graphic poignancy and historical heft. Klos employs references to black cultural histories, mythologies and images of urban abandonment to gesture toward the monumental.
Yashua Klos received his MFA from Hunter College in New York and his BFA from Northern Illinois University. He has studied at the L'Atelier Neo Medici in Monflanquin, France, and is a past resident at The Skowhegan School of Painting and Sculpture in Maine. Klos has shown his work in galleries nationally and internationally including New York, Chicago, and Monflanquin, France. His works have been published in Daniel Parker's African Art: The Diaspora and Beyond, featured in Essence Magazine and reviewed in the New York Times. The artist lives and works in Brooklyn, New York.