New York, NY
August - October, 2012
Mixed Media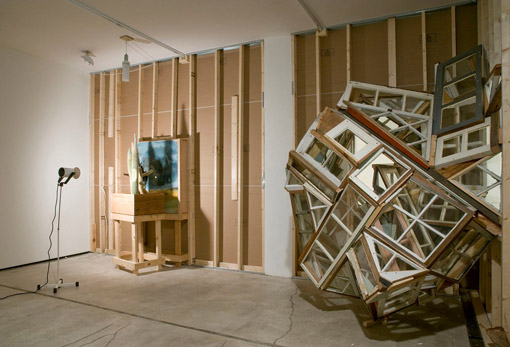 Meredith James, the 2012 Schnackel Fellow, is interested in the practice of disruption. Her work features subjective architecture from memories or dreams of places. She builds physically impossible spaces out of found materials, allowing the materials to dictate the ultimate form of the sculpture. The resulting constructions reveal an attempt to translate cerebral experiences into discrete objects and videos.
James is represented by Marc Jancou Contemporary and received an MFA in Sculpture from Yale University and BA from Harvard University. The artist lives and works in New York.