Rollinsford, NH
October - December, 2012
New media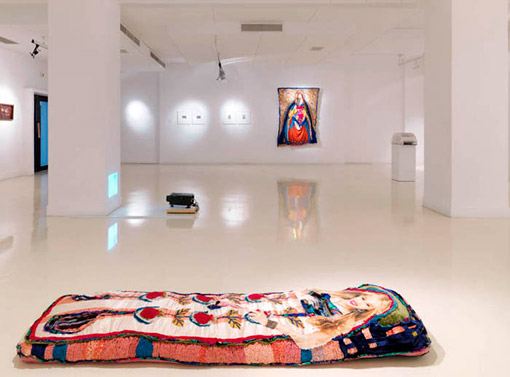 Maria Pithara's sculptures and videos seek contradictions, create collisions and search for connections between forms and processes across space and time.
Pithara traveled from her home in Cyprus to the U.S. on a Fulbright scholarship to study art and has been living on this side of the Atlantic ever since. She received an MFA in Sculpture and Extended Media from Virginia Commonwealth University in 2009. She has been a resident artist at Seven Below Arts Initiative in Vermont and at the Santa Fe Art Institute. Her work has been shown nationally and internationally, in venues including the Hirschorn Museum in Washington, D.C, Omikron Gallery in Cyprus and the Nunnery in London. She currently lives and works in southeastern Pennsylvania.