Boxford, MA
January - March, 2012
Installation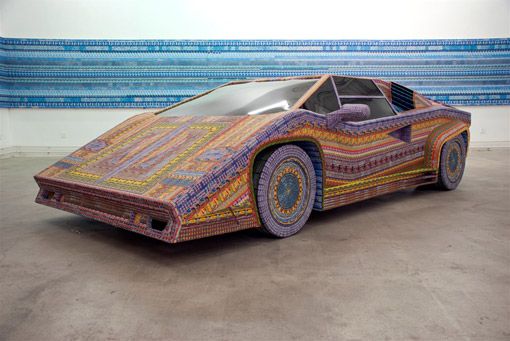 Ghost of a Dream is a collaboration artists Lauren Was and Adam Eckstrom. Ghost of a Dream mines popular culture in search for discarded materials such as spent lottery tickets and romance novels that people use trying to reach their goals. Their sculptures, installations, collages and drawings embody the essence of opulence while being constructed of materials that typically end up in the trash.
Eckstrom received an MFA in Painting and Was an MFA in Sculpture from the Rhode Island School of Design. They have exhibited in Beijing, Copenhagen, Bologna, Berlin, and nationally. Ghost of a Dream has been awarded the Young Masters Prize, an IAAB Residency, Artist Projects Material Fund from RISD, Oxbow Fellowship, and a DUMBO Improvement Grant. Their work has been written about in publications such as Whitewall Magazine, World of Interiors, City Weekend Beijing, The Independent in London, Global Times Beijing, Time Out and Intersection Magazine.