Sacramento, CA
February - April, 2012
Sculpture / Drawing / Painting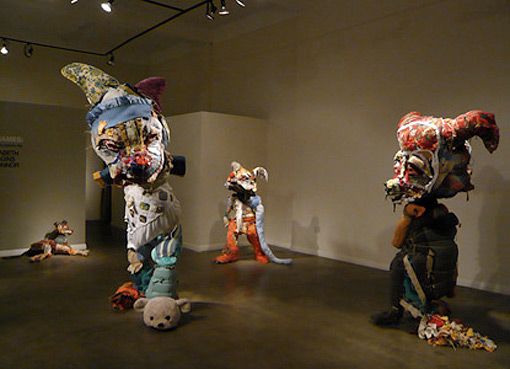 Elisabeth Higgins-O'Connor creates tender and grotesque sculptures, drawings and paintings featuring discarded bedclothes, pillows, cushions and knit afgans from thrift stores and yard sales.
Elisabeth Higgins-O'Connor received her MFA from UC Davis in 2005. She has exhibited at the Armory Center for the Arts in Pasadena, CA, the San Jose Institute for Contemporary Art, the Torrance Art Museum, the De Saissett Museum and the Kohler Company Space in Kohler, Wisconsin. Her work has been reviewed in numerous publications including Artforum, the Los Angeles Times, the LA Weekly, Artweek, Artillery, and Beautiful Decay. She lives and works in Sacramento, California.
http://www.elisabethhigginsoconnor.com