Columbus, OH
September - November, 2011
Installation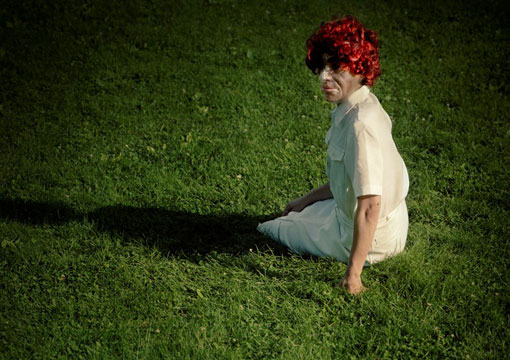 suite42 is a collaborative founded in 2009 by Tarrah Krajnak and Danielle Julian-Norton. Their collaborative performance based projects explore the struggle of the artist within a contemporary context and the process of collaboration itself. Their invented characters are mined from the history of conceptual performance art and popular film. They displace these characters within absurd narratives referencing the artist at work, the psychology of relationships and the tension of meaning and meaninglessness as a central dilemma.
 
Danielle Julian Norton received a Masters of Fine Arts from the University of Notre Dame and BFA from the Columbus College of Art and Design, where she is now faculty. She has received the Ohio Arts Council Individual Creativity Grant and participated in residencies at the Headlands Center for the Arts and the Vermont Studio Center.  Danielle has had solo exhibitions at Cynthia Reeves New York, Cynthia Reeves projects NH, the Art Market in San Francisco, Spaces Gallery Cleveland and the Weston Art Gallery in Cincinnati. 
 
Tarrah Krajnak was born in Lima, Peru 1979. She received her MFA from the University of Notre Dame and has since held visiting teaching positions at Cornell University and the University of Vermont.  Her work is driven by a wide range of theoretical concerns including photography's connection to the archive and memory, as well as an interest in the body, gender, and feminist studies. Her work has been exhibited nationally including recent shows at the Art Market in San Francisco, Columbus Museum of Art, Firehouse Center, Center for Photography Woodstock, SF Camerawork and the National Museum of Women in the Arts. She has received several grants including the Vermont Council for the Arts and Cornell Council for the Arts.
http://suite42projects.com/home.html