Richmond, VA
September - November 2011
Installation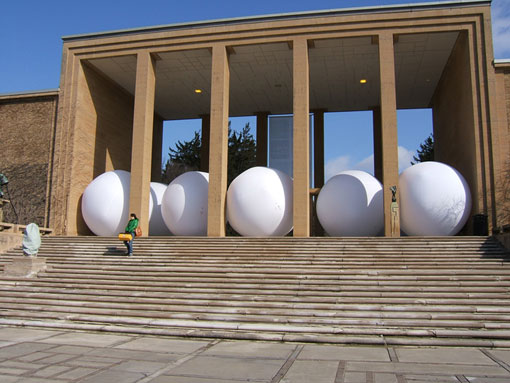 Although trained and licensed as an architect, Quynh Vantu does not discern between architecture and art. Her work explores our physical relationship to the built environment and how we interact with our spatial surroundings. Drawing from her upbringing in the American south, Quynh's work stems from influences of porch culture and southern hospitality, enacting social virtues and exchanges in the architectural interventions she creates.
Vantu received a Master of Architecture from the Cranbrook Academy of Art and a Bachelor of Architecture from Virginia Tech. She has received awards and grants including a Studio Assistantship in 2006 at the Penland School of Crafts in Penland, NC, a Worldstudio AIGA Grant in 2008, a Stewardson Kefee LeBrun Travel Grant-AIA NY to research in Switzerland, an Artist Residency in 2010 at the Villa Sträuli in Winterthur, Switzerland, and most recently she was a DAAD Scholar at Olafur Eliasson's Institut für Raumexperimente in Berlin, Germany.