Netherlands
October - December 2011
Installation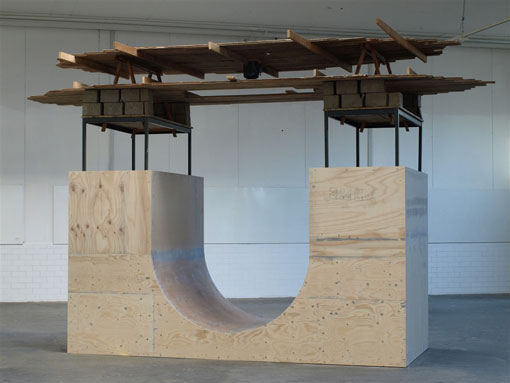 Iede Reckman compares making sculpture to natural growth with randomly and calculated influences. His process of repetition of shape and action stretch the logic of ordinary dimensions to a level of integrated physical and intellectual realms.
Reckman graduated from the Royal Academy of Art at the Hague with a specialization in sculpture. His work has been exhibited internationally and he has participated in residencies at the Gyeonggi Creation Center in Korea, Studio Project 19 at the Market Gallery in Scotland and the Scottish Sculpture Workshop in Scotland. The artist lives and works in the Netherlands.