Brooklyn, NY
October - December 2011
Painting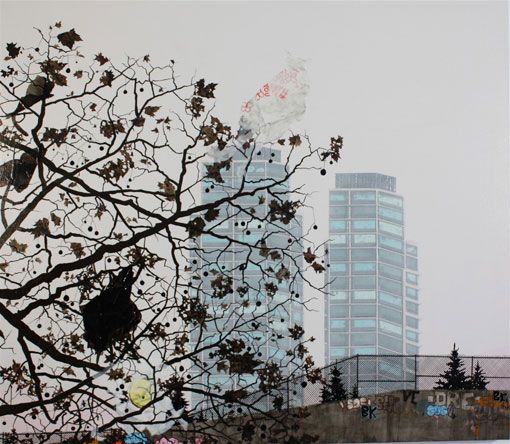 Erik Benson, the 2011 Sam and Adele Golden Foundation for the Arts Fellow, paints mundane urban architecture and landscapes. He uses a process of layering cut dried acrylic paint to build his paintings. Benson's paintings mimic the process in which the architectural structures are produced.
Benson received an MFA from the Rhode Island School of Design and a BFA from Minneapolis College of Art of Design. He has exhibited at, among other venues, Galerie Schuster in Frankfurt, Finesilver Gallery in Houston and San Antonio, Rare Gallery in New York, Angles Gallery in Santa Monica and Artpace in San Antonio. Benson was a NYFA Painting Fellow and Marie Walsh Sharpe Space Program recipient in 2008. The artist lives and works in Brooklyn, NY.