New York, NY
October - December 2011
Installation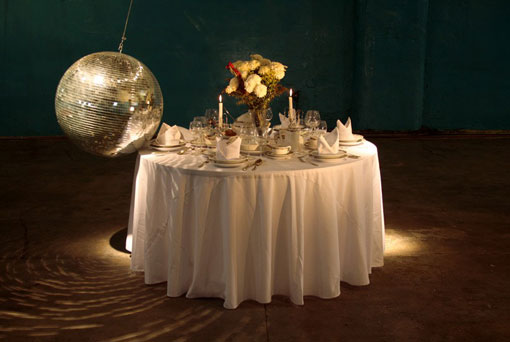 Alejandro Almanza Pereda creates gravity defying installations, sculptures and drawings that create situations of danger, tension and elegance. His works examines cultural perceptions and interpretations of physical danger in the United States and Mexico.
Alejandro Almanza Pereda was born in Mexico City in 1977 and received his BFA in Sculpture in 2005 from the University of Texas at El Paso. He was a recipient of the Cisneros Fontanals Art Foundation Grant in 2008 and a Skowhegan School of Painting and Sculpture Summer Residency in 2004. His work is represented in The Goetz Collection (Munich); El Museo del Barrio (New York); and the MALI- Museo de Arte de Lima (Lima), among others. Recent solo exhibitions include those at MagnanMetz Gallery (New York); Chert (Berlin); Kenny Schachter Rove (London); and the Los Angeles Municipal Art Gallery (Los Angeles). Recent group exhibitions include those at: the Dublin Contemporary (Dublin); the Curtiba Biennial, Curtiba, Brazil (Curitiba, Brazil) and the Moscow Biennale for Young Art (Moscow); and the Museo de Arte Moderno (Mexico City). Almanza lives and works in New York, NY, and Mexico City, and is represented by MagnanMetz Gallery (New York).
www.alejandroalmanzapereda.com