Chicago, IL
April 1 - May 6 , 2010
Installation / Animation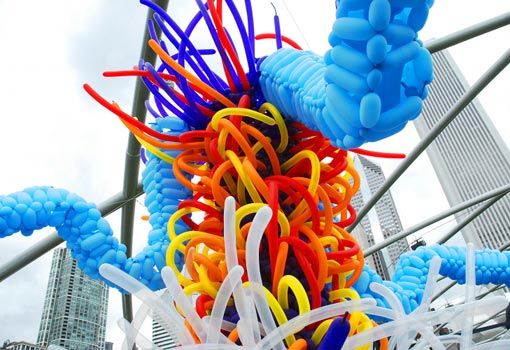 The 2010 Midwestern Voices and Visions recipient Willy Chyr creates stop motion animations and sculptures using balloons and light. The Midwestern Voices and Visions award is possible through a partnership between the Alliance of Artists Communities and the Joyce Foundation and supports exceptional yet unfamiliar artists of color working in any visual, literary or performance discipline.
Chyr holds degrees in physics and economics from the University of Chicago. As a student he joined Le Vorris & Vox Circus and performed as a juggler, unicyclist and magician. During his time in the circus Chyr learned how to twist balloons. The artist lives and works in Chicago.