Richmond, VA
May 1 - July 31, 2010
Sculpture/Istallation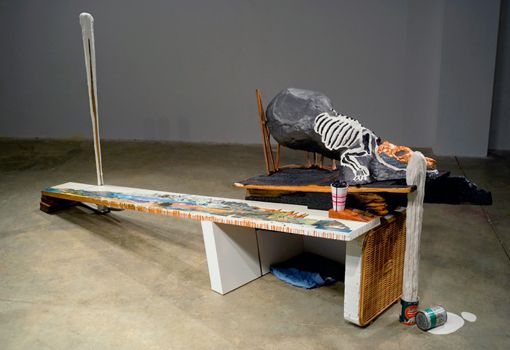 Taylor Baldwin uses sculpture, installation, and drawing as a tool to stitch personal relationships with objects into a web of history and material, civilization and landscape, politics and knowledge. He is interested in creating art that exists through potentially flawed associative logic, based partly on sound research, but also on willful speculation, hunches and hearsay. Baldwin is interested in how we extract meaning from the physical world and how we write narratives to knit together disparate points that appear related.
Baldwin received an MFA in Sculpture at Virginia Commonwealth University and a BFA in Sculpture from the Rhode Island School of Design. The artist lives and works in Richmond, VA.
http://www.taylorbaldwinstudio.com/