Seoul, Korea
August 1 - October 30, 2010
Painting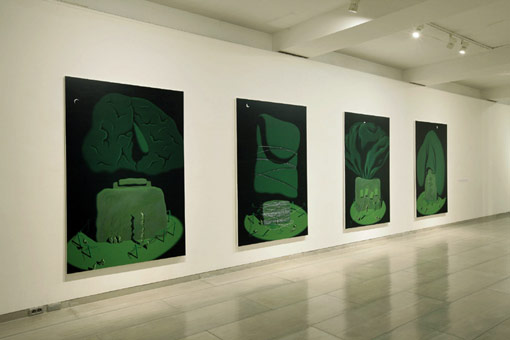 Painter Myungjin Song is interested in the border between contrasting states: natural and man-made, dynamic and static, and abstract and representational. One of the most important themes in her work is the relationship between three-dimensional illusions of images and the flatness of canvas.
Painter Myungjin Song received an MFA and BFA from Hongik University in Seoul. She has exhibited internationally. The artist lives and works in Seoul, Korea.