Buffalo, NY
August 1 - October 30, 2010
Sculpture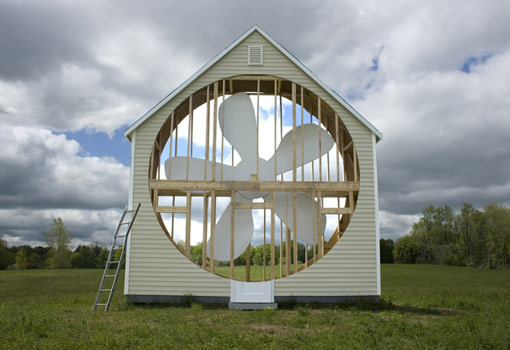 Michael Beitz is an interdisciplinary artist whose indoor and outdoor works use architecture, design and sculpture in a playful manner to blur the boundaries of functionality and to engage the viewer with objects that relate back to everyday life. Recognizing that our mental states of being are directly influenced by our environment, his work is both a reflection and subversion of the homogeneity that exists as a result of modern technology and mass production.
Buffalo-based Michael Beitz received a BFA in sculpture from Alfred University and an MFA from University at Buffalo. His work has been exhibited nationally.