New York City, NY
January 1 - March 30, 2010
Installation / Sculpture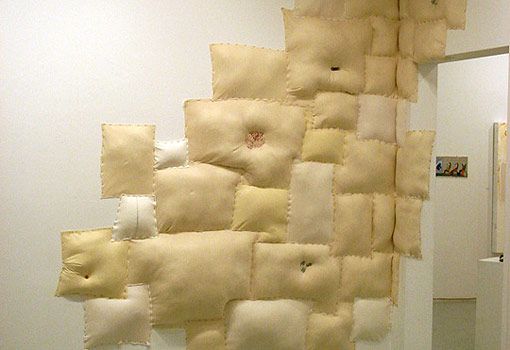 Jessie Henson uses materials associated with crafts and folk art to explore personal meanings of memory and loss. Her colorful stitches, materials and domestic objects are a playful exploration of fantasy and escape.
Henson has exhibited nationally. She received an MFA from Rutgers University and a BFA from the Corcoran School of Art and Design. The artist lives and works in New York.