New York City, NY
May 1 - July 31, 2010
Painting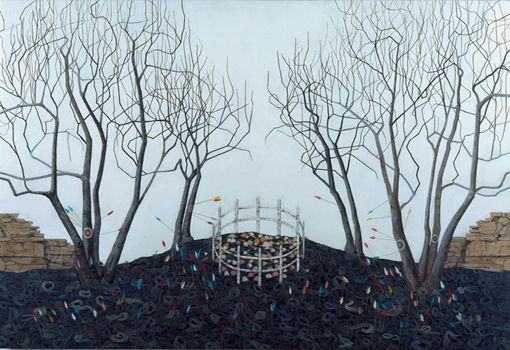 Echo Eggebrecht received her BFA in 2000 at the School of the Art Institute of Chicago and her MFA at Hunter College in 2006.
Eggebrecht has held solo exhibitions at Nicole Klagsbrun Gallery, New York; Ter Caemer Meert Contemporary, Kortijk, Belgium; Sixtyseven, New York and Sixspace in Los Angeles as well as group exhibitions at Sunday Gallery; ICA; Nicole Klagsburn; White Box and Monya Rowe in New York; Wendy Cooper Gallery in Chicago; Groeflin Maag Gallery in Basel Switzerland; Poets on Painters at the Ulrich Museum and the Queens Library Gallery.
Eggebrecht primarily lives and works in New York City. She is represented by Nicole Klagsbrun Gallery.