Omaha, NE
January 1 - March 30, 2010
Fabric / Costume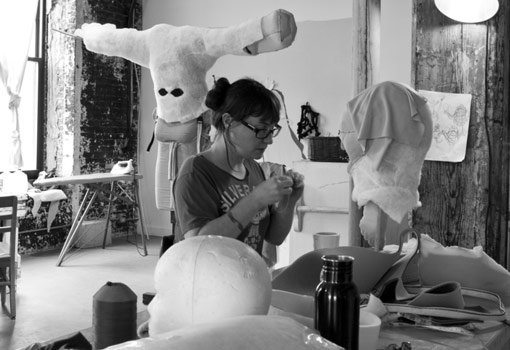 Callyann Casteel creates elaborate assemblages of pattern, shape and color that function as costumes, completely disguising the individual inside. Often outrageous and grotesque, Casteel's costumes create an ominous experience for the viewer due to their intimidating size and the anonymity of the wearer.
Casteel has exhibited nationally. She received a Charlotte Street Foundation grant in 2005 and has participated in the Art Omi international Artist Residency. Casteel received a BFA in printmaking from the Kansas City Art Institute. She recently moved from Oregon to Omaha, NE.