Amherst, MA
February 1 - April 30, 2010
Installation / Sculpture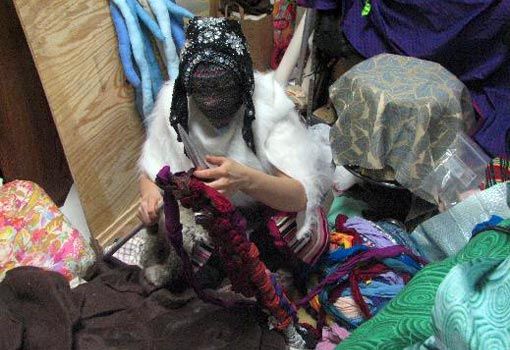 Amherst based artist Angela Zammarelli creates playful installations, videos and performances using textiles, objects and domestic imagery.
Zammarelli received a BFA from University of Massachusetts at Amherst and an MFA from the Minneapolis College of Art and Design. She was named a 2009 "Hot Pick" by Smack Mellon's Artist Studio Program in Brooklyn, NY and participated in the Elsewhere Artist Collaborative residency program in Greensboro, NC in 2005 and 2006.
http://www.mnartists.org/artistHome.do?rid=88616