West Long Branch, NJ
May 3, 2010-June 25, 2010
Video/Installation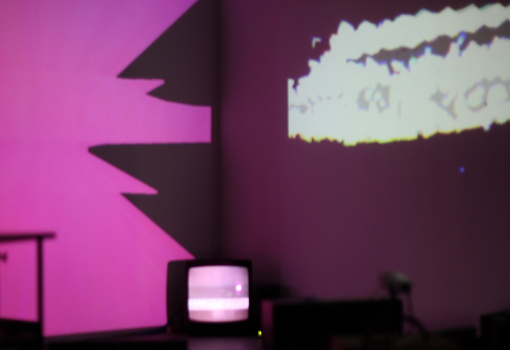 New Jersey based Andrew Demirjian is a media artist whose practice is inspired by traditional painting genres like landscape and portraiture but reinterpreted through computer processing. He is interested in how technology, like surveillance video, motion tracking and data gathering can be used to create portraits that simultaneously display interior and exterior states, the psychological and the physical.
Andrew Demirjian received a 2006 Fellowship from the New Jersey State Council on the Arts, a Puffin Foundation Grant, an Artslink grant and has been awarded artist in residencies at the Newark Museum, the Experimental Television Center, the CYLAND Media Laboratory and the Visual Studies Workshop. Demirjian received his MFA in Integrated Media Arts from Hunter College and he is a professor at Monmouth University teaching courses in video production, visual culture and film history.
http://www.andrewdemirjian.com