Doral, FL
February 3 - April 30, 2009
Sculpture / Performance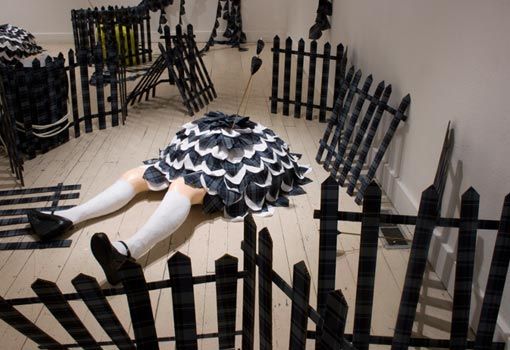 With a playful twist on schoolgirl plaid outfits for her characters Sioux and Sue, artist Susan Lee-Chun creates a powerful narrative in her performance, video and installation work incorporating the two dueling figures. VERSUS is her latest piece involving the characters that touch on ideas of assimilation and identity politics. "Through subtle representations and actions in the work, Susan investigates the pervasive struggles of being classified as an 'other', and one's innate desire to fit in".
A graduate from the School of the Art Institute of Chicago with a Masters in Arts, Susan has exhibited in numerous group shows as well as solo exhibitions in Florida, California and New York.