Austin, TX
May 1 - July 31, 2009
Painting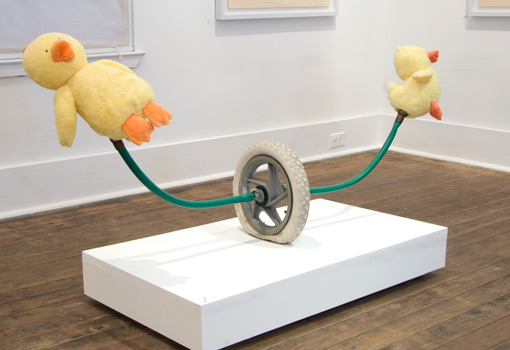 Sterling Allen composes contemporary symbols into pop culture hybrids through a process of editing and merging seemingly unconnected bits and pieces of everyday images. Allen often works within a framework, such as drawing to music or working with the same image for a specific amount of time. Allen is interested in the history and uses of drawing, from rigid rendering to emotional records.
Allen received his BFA in Studio Art from the University of Texas at Austin. He was a co-director of Camp Fig gallery from 2004 until the gallery closed its doors in 2006. Together with 8 other Austin artists he founded and currently co-directs Okay Mountain gallery.