Raleigh, NC
October 1 - December 30, 2009
Painting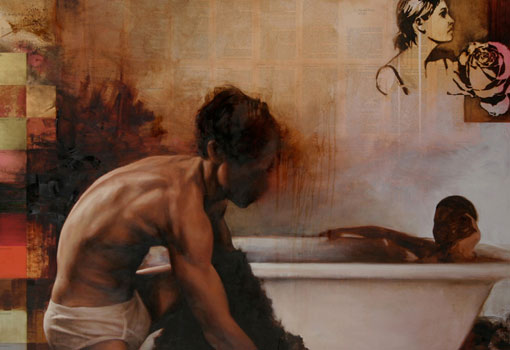 Shaun Richard's large paintings are influenced by his upbringing in the southeastern United States. The landscapes, history, idiosyncrasies and contradictions of this region helped to shape the interests, themes, and content of his work. With much of this recent work he has intentionally degraded the surfaces and images to create a sense of fleeting sentimentality, in the same way our experience of memories can become skewed or fictitious over time.
Richards earned a BA in painting from The University of North Carolina at Wilmington.