Mexico City, Mexico
January 1 - March 30, 2009
Painting / Installation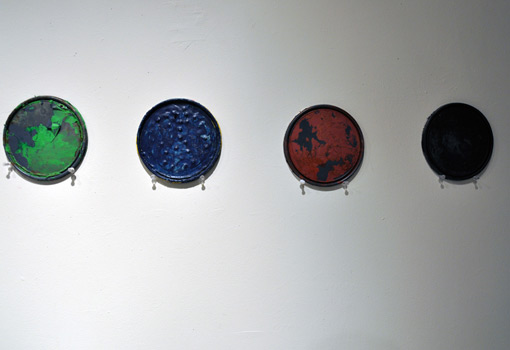 Pablo Rasgado arrived at the Bemis Center with an enthusiasm to explore the medium of painting and more specifically the limitations of paint itself. Working with an age-old renaissance technique of restoring paint called strappo, he intends to appropriate and reclaim paint from walls of houses, streets and buildings to collect the essential elements of paint such as composition, form and depth. The paint will be removed without damaging the painted surface and then cut, folded and pasted to form another image dealing with time, space and flux of the material.
Pablo is a sculptor, installation artist and painter from Mexico City who received his BFA at the University of the State of Morelos in Plastic Arts. He was awarded a residency at the Vermont Studio Center in 2007 and has shown at the National Museum of Prints (Mexico City, MX), Muros Museum (Cuernavaca, Morelos, MX) and e21 Gallery/National Fund for Culture and the Arts (Cuernavaca, Morelos, MX).