Dallas, TX
July 1 - August 28, 2009
Video / Installation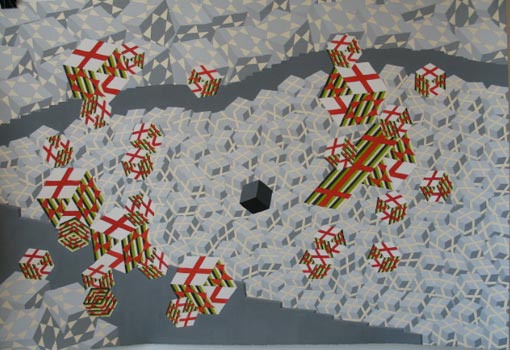 Noah Simblist is an artist and writer living in Dallas, TX. He creates paintings, drawings, video, wall text and sound installations that explore the limits of symbolic meaning in political, religious and quasi-religious modernist iconography. Most recently these images have been placed in the context of texts and images that deal with the political role of the artist, the concept of forgiveness, Christian Zionism and the idea of home in the Israeli-Palestinian conflict.
He received an MFA from the University of Washington and currently teaches painting, drawing, and criticism at SMU Meadows School of the Arts.