San Francisco, CA
July 1 - August 28, 2009
Sculpture / Installation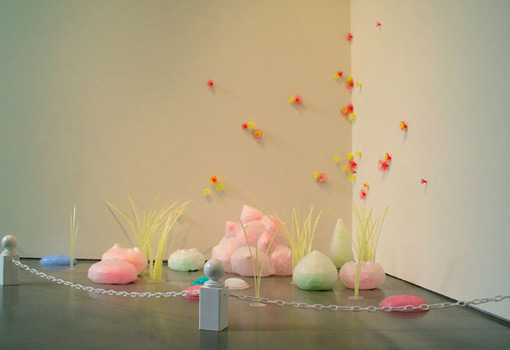 Working with everyday materials such as tape and glue, Mitra Fabian creates sculptures and installations that resemble biological growth. Her materials and labor-intensive process reflect compromised environments in which culture and nature conflict.
Born in Iran and raised in Boston, Mitra Fabian now lives in San Jose, CA. She received a BA from Kenyon College in Gambier, Ohio and an MFA from California State University, Northridge. Fabian teaches at Sacramento City College and has exhibited nationally and internationally.