South Korea
July 1 - August 28, 2009
Video / Photography / Installation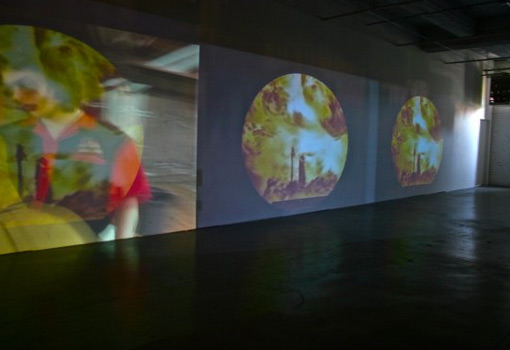 Born in South Korea, Min Kim Park focuses on exploring the issues revolving around gender, ethnicity and identity using multimedia performance, video, photography, and sound installation. The artist draws from her experience as a journalist in both South Korea and the United States.
Ms. Park received her master of fine arts degree in photography from the University of New Mexico, Albuquerque. She has taught at the University of New Mexico, Albuquerque; the School of the Art Institute, Chicago; and Northwestern University, Evanston, Ill. Currently she is a visiting assistant professor at the College of St. Benedict and St. John's University in Collegeville, MN. In addition to the Bemis Center for the Contemporary Center for Contemporary Arts, she has been awarded the James Rosenquist Artist in Residence.