Minneapolis, MN
October 1 - December 30, 2009
Installation/Sculpture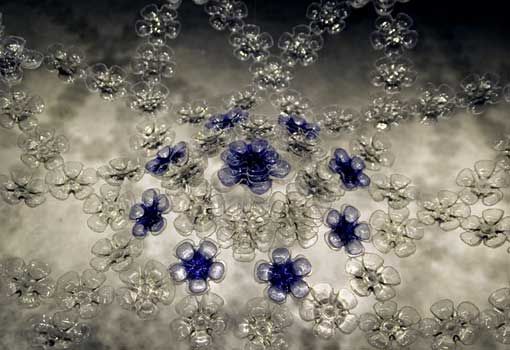 Mayumi Amada creates installations out of a wide variety of materials, including, but not limited to discarded plastic bottles, bones, metal, live swimmers, mirrors and rope. She is interested in ancestry, the circular nature of life cycles, and the environment.
The Minneapolis based artist emigrated from Japan in 1998. She earned an MFA from the University of Minnesota.
http://www.mnartists.org/Mayumi_Amada