Dallas, TX
July 1 - August 28, 2009
Sculpture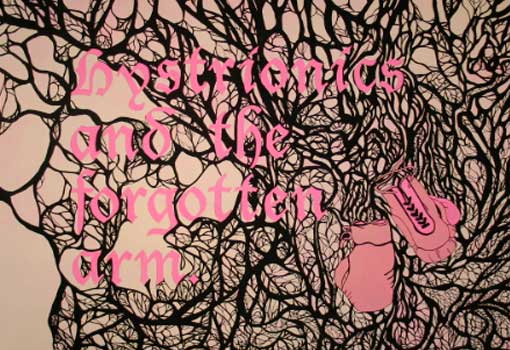 Dallas based artist Margaret Meehan's concern with locating the sublime in the grotesque is as grounded in a traditional Victorian obsession with medical anomalies as it is with defying our more recent attempt to banish all nastiness and discomfort from our daily experience. In Meehan's eyes, oily real life indeed seeps up into our fluffy, shiny world, and that's where things finally get interesting (and often quite funny and absurd). Thus, Meehan directs an admiring gaze, full of defiance and poetry, at all the weird jolts and unexpected biology we call life. She adapts to those gruesome facts, celebrates them, lets the innocent collide with the monstrous in the most unsettling way to create a more rounded experience.
Meehan received her MFA from the University of Washington, Seattle. She has exhibited nationally.