Austin, TX
September 1 - November 30, 2009
Mixed Media / Collage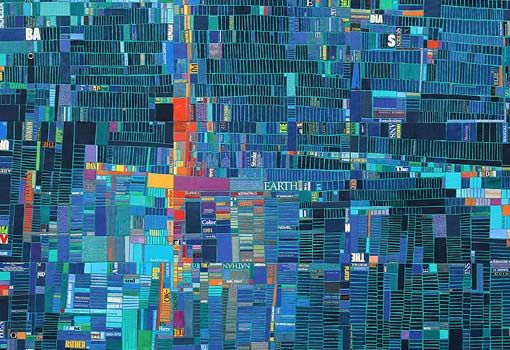 Laurie Frick creates large and vibrantly colorful collages. She is interested in patterns, memory, and time. Frick is interested in the way past experiences influence the way the brain processes and interprets images and information.
Laurie Frick, the 2009 recipient of the Emmy Gifford Fellowship, lives and works in Austin, TX and New York. Formerly a corporate executive, Frick holds an MBA in addition to an MFA from the New York Studio School and is a member of Mensa. She serves as an Associate Publisher for ArtCritical.com and has exhibited nationally.