Bloomfield, MI
December 1, 2008 - February 28, 2009
Mixed media / Installation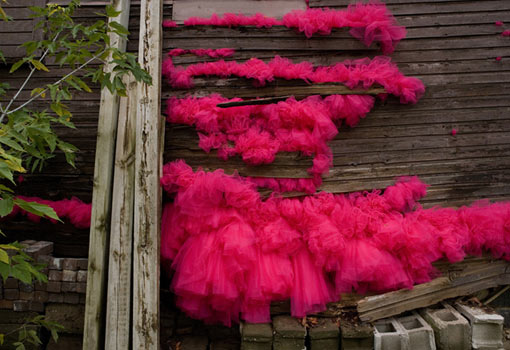 Kim Faler's site specific installation work focuses on the role of architecture and utilitarian design in our daily lives. By exploring objects outside of their functional capacity, her work can reveal a visceral, often emotional and sensorial reaction to our surroundings. Through shifts in perspective, context, scale, and materials Faler's work re-directs the eye, allowing illumination of our surroundings and challenging what we choose to see. It becomes a test of the fragility of our own comfort.
Faler recently graduated from Cranbrook Academy of Art with a Master of Fine Arts in Sculpture. She received the 2008 Joan Mitchell MFA Grant and is the recipient of a 2009 Fulbright Scholarship to Brazil. She has shown her work at of variety of venues including the Contemporary Art Institute in Detroit (Detriot, MI), Mulhenberg College (Allentown, PA) and Bromfield Gallery (Boston, MA).