Czech Republic
February 3 - April 30, 2009
Performance / Video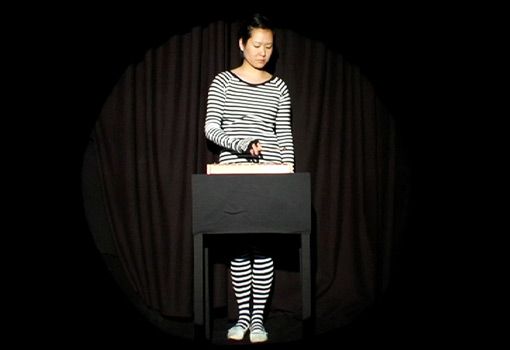 Kate Tessa Lee creates conceptual cartography through the collection, documentation, and translation of mundane information into patterns, rhythms, and structures. Using symbolic narrative to connect the personal and universal, Lee's current project transforms her body's scars, blemishes, and spots into an unpredictable allegory of rotating stars, constellations, and nebulas.
Lee received her B.F.A. from the Rhode Island School of Design and has exhibited internationally. She resides in the Czech Republic.