New York, NY
September 1 - November 30, 2009
Installation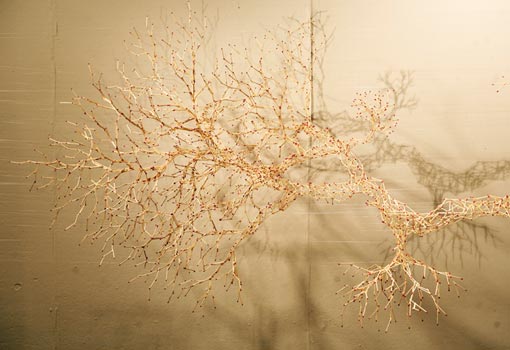 Hong Seon Jang's intricate installations are created from found objects and everyday products, such as matches and string. Jang's work and materials echo his interest in vulnerability and the cycles of destruction and creation. Eastern philosophies of circulatory life processes are influential to Jang's work.
New York artist Jang was born and raised in South Korea. He holds a MFA from the Rochester Institute of Technology and has exhibited nationally and internationally.