Chicago, IL
September 1 - November 30, 2009
Installation / Printmaking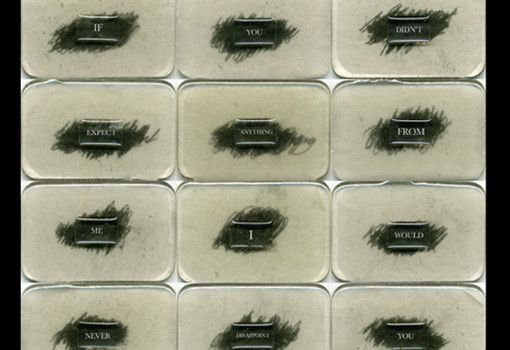 Dawn Gettler creates temporary installations that respond to the habitual nature of daily life. Her installations consist of common materials, such as sugar and soap, that hold cultural associations. Gettler is interested in finding the beauty in ritual and the act of complacency.
Chicago based Gettler grew up in Iowa. She earned an MFA at Ohio University, Athens, in printmaking.