Richmond, VA
September 1 - November 30, 2009
Painting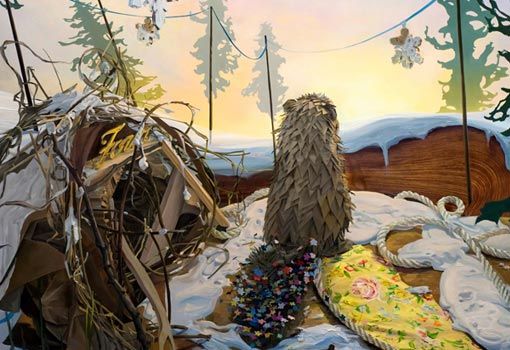 Christine Gray is interested in cultural mythologies, fantastic space and blurring the boundaries of reality. Her paintings, modeled from handmade dioramas, create fictitious and supernatural representations of nature.
Gray, the 2009 Sam and Adele Golden Foundation Fellowship recipient, holds an MFA from the University of California, Santa Barbara. She is receiving generous support from Virginia Commonwealth University's School of Arts, where she serves as assistant Professor.