Seattle, WA
February 2 - April 30, 2008
Sculpture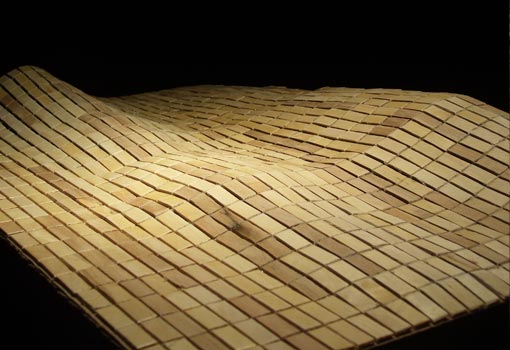 W. Scott Trimble fuses a variety of materials and processes together, and the contrasts among industry, nature, figure and machine have long been sources of his imagery. Trimble's major themes address issues ranging from technology's influence on our lives and the tension between humanity and the natural world to how we interact, perceive and participate in our world. In this regard, he makes art that serves as a catalyst of possibility of exploration as well as challenges the traditional contexts of how and where art is experienced. The artist received an MFA in Sculpture at the University of Washington and a BFA in Spatial Arts from San Jose State University in San Jose, California. He has exhibited nationally and has received several grants and awards, including the GAP grant, Artist Trust, Seattle, Best of Show, Moses Lake, WA, and the Gonzalez Scholarship, UW, Seattle.
Listen to a podcast interview with W. Scott Trimble.