Omaha, NE
February 2 - April 30, 2008
Tapestry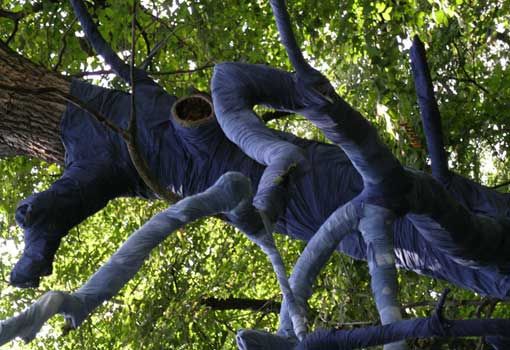 Mary Zicafoose has spent over two decades in pursuit of visual surprise on the flat woven "rug" surface through dye processes, tapestry techniques and intriguing color play. Her relationship with color, the use of intensely dyed primaries within large planes and fields of color, distinguishes her work. Zicafoose is also highly interested in archetypal symbols and the influences and play of large saturated fields of color, which has become the language of her storytelling. The artist received her BFA from St. Mary's College, Notre Dame, Indiana, and graduate Studies include the Art Institute of Chicago and the University of Nebraska, where she earned her MFA. Her work has been reviewed in publication such as The Smithsonian Magazine, The Washington Post and Fiberarts Magazine. Her tapestries and rugs span the globe from Tenaska's corporate offices in Canada to United States Embassies on three continents.
Listen to a podcast interview with Mary Zicafoose.