Perth, Australia
December 1 - February 28, 2008
Installation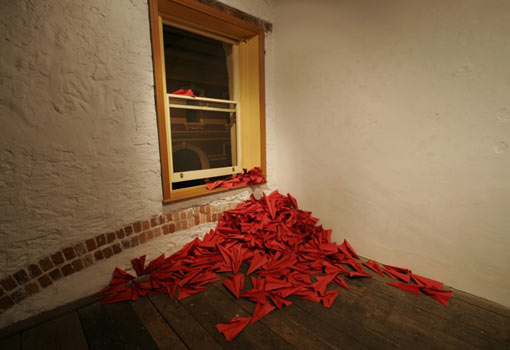 Using photography, performance, video and installation, Laura Johnson creates site-specific work that focuses on celebrating the small, inconsequential moments that collectively form the contemporary experience. She creates experimental drawings that reflect and document her everyday experience and also incorporates found and commonplace objects into her work, which references both architectural forms and human presence.
Johnson graduated with a Bachelor of Arts from Curtin University of technology, Perth in 2004. Since then, she has exhibited in numerous group shows at the Perth Institute of Contemporary Art (PICA); The Moore's Building in Fremantle; Perth Galleries and the Breadbox Gallery. She has also performed solo at the National Review of Live Art in Midland and has participated in a residency program at PICA. Johnson is currently working on a collaborative project, creating live performance works in public and private spaces.
Laura Johnson's residency was funded in part by the Western Australia Department of Arts and Culture.
Listen to a podcast interview with Laura Johnson.