Westfield, NY
February 1 - April 30, 2008
Sculpture / Installation / Performance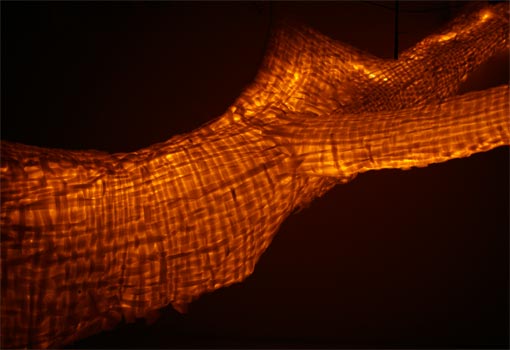 By spending part of the year in the urban environment of New York City and the other in the wilderness of Alaska, Jason Czerwonka has a unique conceptual foundation for his working methodology. These drastic shifts in his surroundings allows for an acute awareness of the experiences that envelope and affect the individual. These polarizing examples of extreme environments accordingly enable him to translate the complex events surrounding him on a deeper level.
The artist earned a BFA in sculpture and glass from the Cleveland Institute of Art and a specialized degree in Conceptual Transportation Design from the Pittsburgh Art Institute. He has worked as a sculpture assistant at the New York Studio School of Drawing and Painting, a personal studio assistant to Tony Oursler and an installer at Sonnabend Gallery and Max Protech Galleries. Czerwonka has exhibited nationally, and he is the recipient of the Agnes B. Gund Award for International Travel and the Helen Greene Perry award for Achievement in Glass. The artist has also been a three time resident at the Anderson Ranch Arts Center in sculpture, glass and digital media. For the past ten years, Czerwonka has additionally served as a professional guide in Alaska's Arctic Wildlife Refuge.
Listen to a podcast interview with Jason Czerwonka.