London, UK
January 2 - March 30, 2008
Installation / Sculpture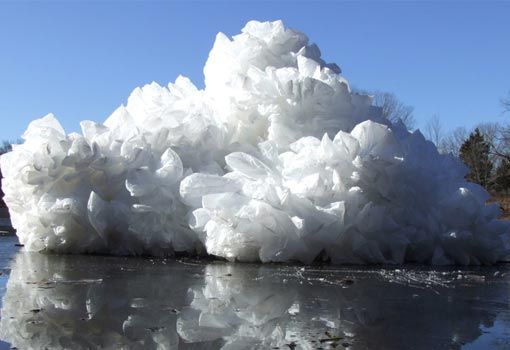 Claudia Borgna investigates the relationship between discarded materials and the environment and how rubbish and man-made objects transform and create new landscapes. She examines this evolution through plastic bags, which epitomize the quintessential discarded object as the vessel that carries the products of modern-day consumption. Plastic bags are remarkably contradictory: worthless and useful, disposable and recyclable, flimsy and strong, ephemeral and eternal. But above all, they are universal. By placing them in an artistic context, she elevates plastic bags beyond the banal and transforms them into poetic objects.
The artist earned her Fine Art degree from John Cass Art, Media & Design, London Metropolitan University, UK and undertook additional studies at Kensington & Chelsea College, the Victoria & Albert Museum (both London, UK) and Genoa University in Italy. She has shown her work in international solo and group shows at venues such as AVA Gallery (London, UK), the Imperia Biennale (Italy) and Exposure Gallery, (Swansea, Wales, UK). Borgna has additionally been a resident at numerous programs, including Vermont Studios, I-Park Residency, Craft in the Bay and the Kala Art Institute.
Listen to a podcast interview with Claudia Borgna.
http://www.claudiaborgna.keepfree.de/