Quogue, NY
January 2 - March 30, 2008
Installation / Sculpture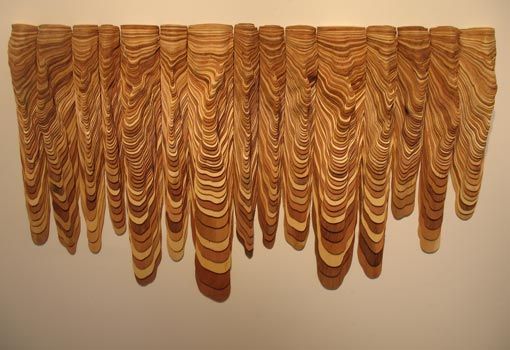 Elemental structures from canoes and water pitchers to domes and suspension bridges resonate not because their forms resemble those of nature, but because the processes that generate them resemble the processes of nature. Similarly, Ben Butler does not just construct forms, rather he composes systems -- simple but strict -- and works within each to find and build a resonant object. When successful, the result immediately conveys the elegance of the system while also inviting a slower contemplation of that system's relationship to the manifested form.
Butler earned his MFA from the School of the Art Institute of Chicago and a BA from Bowdoin College in Maine. He has shown his work nationally in both solo and group shows, and reviews of his work have appeared in publications such as The Seattle Times, the Chicago Tribune, Sculpture Magazine and The New York Times. Butler is the recipient of a Pollock-Krasner Foundation Grant and has been a resident at numerous artist colonies.
Listen to a podcast interview with Ben Butler.