North Adams, MA
July 3 - September 28, 2007
Sculpture/Mixed media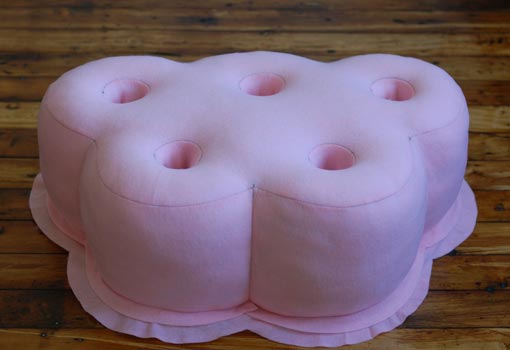 Weronika Zaluska chooses fabric as the material for her work, because the metaphor of cloth seems universal. The concept of woven fabric remains embedded in the very meaning of Western Civilization's most essential words: fabricare means "to make" in Latin and the Greek Histos means "history" and also signifies "canvas." The artist earned an an MFA from the New York State College of Ceramics at Alfred University in NY and a BFA from the School of the Museum of Fine Arts Boston. She has had numerous solo and group shows, and her work is included in private collections such as the Schein-Joseph International Museum of Ceramic Art.
Zaluska has been a resident at the National Center for Sculpture in Oronsko, Poland and the Watershed Center for the Ceramic Arts in Edgecomb, ME. This year, she will also participate in the Roswell Artist-in-Residence Program in Roswell, NM.
Listen to a podcast interview with Weronika Zaluska.