Zug, Switzerland
March 1 - May 6, 2007
Sculpture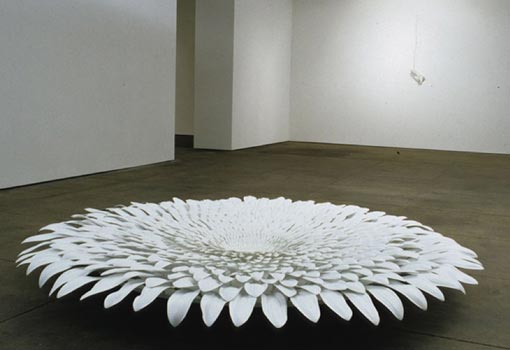 For Markus Baenziger, nature constitutes the visual framework for his creative process. It is the means to reflect on a human condition, and to that end seemingly natural occurrences are reinvented as phenomena. Baenziger does not work from strict observation; rather his work is based on a collage of visual references composed under the auspices of nature. At once familiar and estranged, the artist's works adapt a visual vocabulary indigenous to nature, but without real counterparts, they draw on the imagination, freely associating sculptural forms with the emotional response that we tend to draw from nature.
The artist studied Business and Law at the University of St. Gallen in Switzerland before earning his BFA from the Parsons School of Design and an MFA from the Yale University School of Art. He has had numerous solo and group exhibitions, and his work has been reviewed in publications such as Sculpture, Artforum, Art in America, Art & Antiques, The New York Times and The Village Voice. Baenziger currently lives and works in New York.
http://www.markusbaenziger.com