Glasgow, United Kingdom
March 1 - May 15, 2007
Painting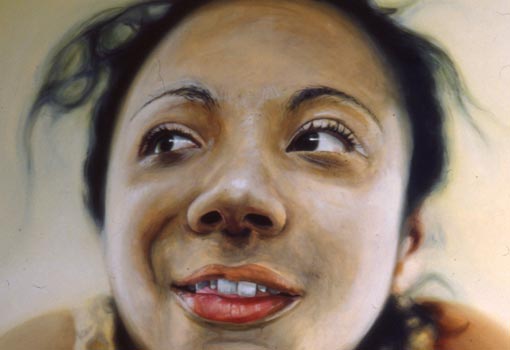 After six years of working on a series of paintings depicting facial disfigurement and facial operations, Mark Gilbert has achieved great insight into the human face and its entire makeup. He is acutely aware of the inherent textures and elements that lie behind it both in terms of expressions and emotions, and he keenly understands the profound emotional power a portrait can convey. Says Gilbert: "It is my hope that this discourse between the painting and the viewer opens the viewer up to a new depth of experience and understanding that is full and human." While the artist has worked predominantly in oil on canvas, he is currently exploring the use of other materials on a larger scale and slicker surfaces in order to achieve directness and a less labored response to my subjects.
Gilbert attended the Glasgow School of Art, and he has shown his work internationally in both solo and group shows at venues such as the Royal Scottish Academy (Edinburgh), the National Portrait Gallery (London), the Museum of Modern Art (Wales) and the Medicinhistoriska Museet (Stockholm). His work has been reviewed in publications such as The Daily Telegraph, The Guardian, Il Messagerro Dominica, the South China Morning Post, Der Spiegel, The New York Times, the Sddeutsche Zeitung and The International Herald Tribune.